Individual Counseling and Therapy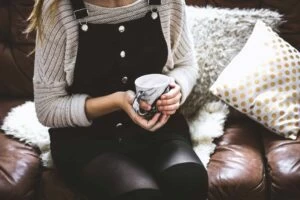 There are many reasons why someone would seek out individual counseling and therapy options. Most commonly the reasons why someone would seek help as an individual are  they experienced a big life change, have feelings of depression, loss of control, mental health concerns or they are looking to further their self discovery. Whether you as an individual are looking to work through something traumatic from your past or present, address mental health issues, or just to improve your quality of self image, individual counseling and therapy can help resolve your issues and improve daily functioning.
What is individual counseling and therapy?
It's a joint process between a counselor and an individual to establish common goals. These goals will promote change and improve your quality of life. Other common names for individual counseling include, therapy, pyschotherapy, pyschosocial therapy and talk therapy. 
The National Institute of Mental Health (NIMH) reports that 1 in 5 adults within the US may be affected with some sort of mental health issue. Society in recent years has evolved to remove the stigma surrounding mental health issues, therefore more people are seeking help and becoming more comfortable doing so. Due to the rigorous training and licensing that counselors are put through, the quality of care has improved greatly. An experienced counselor or therapist can help you identify your underlying issues, which creates the action plan in making important lifestyle changes.
How does confidentiality work?
It may help you to know that all counselors and therapists maintain the utmost confidentiality. One caveat to this is if you are attempting to bill through insurance. Counselors must submit a diagnoses and information to insurers for payment. This doesn't mean insurance companies will learn everything about you and your sessions. They will however receive a high level summary of your therapists notes in order to release payment. Because of this, many individuals choose to pay for counseling services out of pocket. This is especially true for people in fields where mental health can be highly scrutinized. Pilots, public officials, managers, health professionals and etc all choose to pay out of pocket. Many parents also choose to pay out of pocket for their children for this very reason, to protect the future of their child.
If you want to learn more about confidentiality. Schedule a free consultation with us to get all your questions answered.
The benefits of recieving individual counseling and therapy are as follows:
Develop a fresh perspective
Improve coping mechanisms
Living a better, more fulfilling life
Improving physical health
Developing better communication skills
Cultivating self awareness
Decrease stress
Improving problem solving skills
to find support in a safe, and confidential space.  
It's important to remember, you are not alone! According to research, many people seek out and visit a counselor at least once in their lifetime. If you are struggling with any challenge in your life or you would like to seek out individual counseling just to improve your quality of life even more, you have come to the right place.
Schedule a free phone or online consultation with Frisco's premier counselor Megan Corrieri, to get all your questions answered.