Counseling & Therapy Services Offered
Northstar Counseling & Therapy offers state of the art, tried and true, proven forms of therapeutic services and counseling techniques. You will get the best results in the least amount of time helping you navigate your way through life no matter the circumstance. We counsel a very broad range of individuals and couples. 
We are fully credentialed and licensed in not only the great Lonestar State of Texas but the Northstar State of Minnesota. Scroll down for a complete list of services we offer and click one to view helpful tips.
Enjoying life in Frisco, TX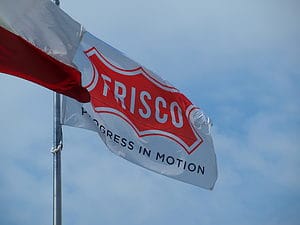 Life in Frisco, Texas is truly one of a kind. Being a resident here, I can vouch for the city's beauty and attractions that make it a wonderful place to live in. From unique shopping districts and sports venues to award-winning arts programs and culinary delights, this Texan town offers something for everyone – whether you are young at heart or just searching for a quiet corner to relax away from the hustle and bustle of city life. Recreational options in Frisco also abound, with many outdoor parks, trails, lakes and recreational facilities available for residents to enjoy. Not to mention the nationally well ranked public schools offered. All of this along with its convenient location near major cities like Dallas and Fort Worth make living in Frisco an ideal experience. I am proud to be a part of this amazing Texan community!
If you are looking for teen therapy near me, family therapy near me, individual therapy near me or couples therapy near me, you've come to the right place. I am proudly serving therapy to individuals in the following neighborhoods within Frisco.
Arbors at Willow Bay
Avondale
Canals at Grand Park
Chase at Stonebriar
Cobb Hill
Creeks on Coit
Creekside Village
Cyrpress Creek
Edgestone at Legacy
Emerson Estates
Estates at Shaddock Park
Estates on Legacy
Fairfield Estates
Fairwater
Fairways
Fields
Frisco Heights
Frisco Lakes
Frisco Ranch
Frisco Springs
Frisco Square
Heritage Village
Hickory Hills
Hickory Springs
Hickory Street Village
Hidden Cove
Highland Ridge
Highland Ridge at Lone Star Ranch
Hillcrest Estates
Hillcrest Highlands
Hillcrest Meadows
Hills of Crown Ridge
Hills of Kingswood
Austin Rudge Lonestar Ranch
Bella Casa
Cecile Place
Cheyenne Village
Collinsbrook Farm
Creeks on Hickory
Crestview
Diamond Point Estates
Edgewood
Emory Park
Gables at Ohio
Garilen
Glen View
Grayhawk
Griffin Parc
Hazelwood
Heather Ridge
Heather Ridge Estates
Heritage Green
Heritage Lakes
Hollyhock
Hunters Creek

Independence Estates

Kings Court
Kings Garden
Kings Ridge
Kingswood Village
Knolls of Frisco
Lake Hill Village
Lakebrook Farms
Latera
Lexington
Lexington Country
Autumn Park
Belmont Woods
Chapel Creek
Christie Ranch
Corvalla
Creekside at Preston
Crown Ridge
Dominion at Panther Creek
Eldorado Crossing
Estates at Cobb Hill
Lexington Parks
Liberty Crossing
Majestic Gardens

Miramonte

Newman Village
Northwood Manor
Oakmont
Panther Creek
Park Place
Park Vista
Parkwest
Phillips Creek Ranch
Prairie View
Preston Hills
Preston Hutson
Retreat at Stonebriar
Richwoods
Ridgeview at Panther Creek
Villages of Stonebriar Park
Villages of Stonelake
Villas at Belle Creek
Wade Settlement
Waterford Falls
Westfalls Village
Avalon at Frisco
Bretton Woods
Chapel Creek Bridge View
Cobb Farm
Country Club Ridge
Creekside at Stonebriar
Custer Creek Farms
Dove Creek
Eldorado Fairways at Trails
Estates at Rockhill
Ridgeview at Panther Creek
Rivendale by the Lake
Rivendale Pointe
Shaddock Creek
Silverleaf Estates
Somerset Park
Sorano Estates
Starwood
Stonebriar

The Grove

The Lakes on Legacy Drive
The Trails
The Trails of Frisco
Tower at the Rail
Traditions of Frisco
Village Lakes
Villages at Willow Bay
Willow Pond
Willow Ridge
Winding Creek
Windsor Creek
Windsor Place
Wyndsor Pointe
Wynngate