Teen Therapy: Helping Teens Deal with Stress, Anxiety, and Depression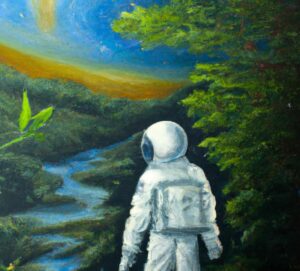 Teen Counseling Free Online Consultation
In today's fast-paced and increasingly complex world, teenagers face a multitude of challenges that can impact their mental and emotional well-being. From academic pressures and social expectations to the navigation of personal identity and relationships, the teenage years can be a turbulent period filled with stress, anxiety, and depression. Teen therapy plays a crucial role in helping adolescents cope with these challenges, offering tailored support and guidance to foster resilience and personal growth. Together, we'll explore the benefits of teen therapy and how it can make a positive difference in the lives of young people, empowering them to overcome obstacles and thrive in their formative years.
Teen counseling, also known as adolescent therapy or teen therapy, is a specialized form of mental health support designed to address the unique challenges and issues faced by teenagers. This form of counseling aims to help adolescents cope with the emotional, social, and psychological changes they experience during this critical developmental stage.
Teens may seek therapy for various reasons, often related to the unique challenges and stressors they face during adolescence. Some common reasons teens seek therapy include:
Coping with

life transitions

, such as moving, divorce, or the death of a loved one or 

Identity development, including sexual orientation and gender identity.
Mental health concerns: Teens may experience mental health issues such as anxiety, depression, eating disorders, or self-harm, and seek therapy to address and manage these concerns.
Family issues: Adolescents may encounter challenges within their family, such as parental divorce, sibling conflicts, or communication difficulties. Therapy can help teens navigate and cope with these issues.
Academic and school-related stress: School can be a significant source of stress for teens, including academic pressures, difficulties with organization and time management, or concerns about future educational and career choices. Therapy can help teens develop coping strategies and improve their academic performance.
Substance use and addiction: Adolescents may struggle with substance abuse or addiction and seek therapy to address the underlying issues and develop healthier coping strategies.
Peer and social issues: Building and maintaining friendships can be challenging during adolescence. Teens may seek therapy to address issues such as bullying, social anxiety, or difficulties with peer relationships.
Grief and loss: Experiencing the loss of a loved one or a significant life change can be incredibly difficult for teens. Therapy can help them process their emotions and adjust to the new circumstances.
Identity and self-esteem concerns: Adolescence is a time of exploration and identity formation. Teens may seek therapy to address issues related to self-esteem, body image, or sexual orientation and gender identity.
Trauma and crisis interventions: Teens who have experienced trauma or abuse may seek therapy to process their experiences, manage their emotions, and develop healthy coping strategies.
These are just a few examples of the reasons teens might seek therapy. Ultimately, the specific reasons for seeking therapy will depend on the individual's unique circumstances and needs.
Result Match: Best Teen Therapist Near You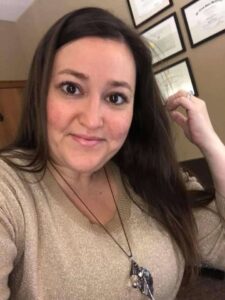 MS, LPCC, LPC, NCC – Rated the Best Teen Therapist in Frisco, TX
Licensed Professional Clinical Counselor / Therapist, Nationally Certified Counselor
As a trained therapist with over 15 years of experience, I am dedicated to helping teens overcome their challenges and achieve their goals. With my personalized approach and focus on building trust, resilience, and emotional intelligence, I can help your teenager navigate the complexities of adolescence and develop a stronger, healthier mindset. 
When searching for the best therapist for a teenager near me. Contact Megan today to schedule your teen's first therapy session and start their journey towards a brighter, more fulfilling life.
What are the effective therapy methods used in telehealth for teens?
Telehealth has become increasingly popular in recent years, offering remote therapy services through video conferencing, phone calls, or messaging platforms. This approach has proven effective for teens, as they are often comfortable with technology and appreciate the flexibility and convenience that telehealth provides. Some effective therapy methods used in telehealth for teens include:
Cognitive-Behavioral Therapy (CBT): CBT is a widely used and evidence-based approach that helps individuals identify and change negative thought patterns and behaviors. According to a study published in the Journal of Medical Internet Research (JMIR), internet-based CBT has been found effective in treating adolescent anxiety and depression (Lenhard et al., 2016).

Dialectical Behavior Therapy (DBT): DBT is a form of therapy that focuses on teaching coping skills, emotional regulation, and interpersonal effectiveness. A study published in the Journal of Child and Adolescent Psychopharmacology found that DBT delivered via telehealth was effective in reducing self-harm and suicidal ideation in adolescents (Nelson et al., 2016).

Family therapy: Family therapy involves working with the entire family unit to address conflicts, improve communication, and strengthen relationships. Telehealth-based family therapy can be an effective option for families with busy schedules or those who live in remote areas. A study published in the Journal of Marital and Family Therapy reported positive outcomes in telehealth family therapy sessions, including improved communication and relationship satisfaction (Byrne et al., 2020).

Psychoeducation: Psychoeducation involves providing information and resources to help individuals understand and manage their mental health conditions. Telehealth platforms can effectively deliver psychoeducational content through videos, articles, or interactive modules. A study published in the Journal of Adolescence found that online psychoeducational interventions effectively reduced stress and improved mental well-being in adolescents (Ebert et al., 2015).
While these studies demonstrate the effectiveness of various telehealth therapy methods for teens, it's essential to recognize that the most suitable approach may vary depending on the individual's unique needs and preferences.
How does therapy for teens work?
Teen therapy is a specialized form of mental health support tailored to address the unique challenges faced by adolescents during their formative years. It aims to help teenagers navigate the emotional, social, and psychological changes they experience while fostering personal growth, resilience, and well-being. Here's an overview of how teen therapy works:
Establishing rapport: A vital component of teen therapy is building trust and rapport between the therapist and the adolescent. It is essential for the teenager to feel comfortable and safe in sharing their thoughts, feelings, and experiences. The therapist will often begin by asking open-ended questions, showing empathy, and maintaining a non-judgmental attitude to create a supportive environment.

Identifying issues: The therapist will work with the teenager to identify the challenges and concerns they are facing. These may include academic stress, social pressures, family conflicts, self-esteem issues, or mental health concerns like anxiety and depression.

Setting goals: Together, the therapist and the teenager will establish specific, measurable, achievable, relevant, and time-bound (SMART) goals. These goals may focus on areas such as improving communication skills, developing healthy coping mechanisms, or addressing mental health symptoms.

Choosing therapeutic approaches: Teen therapy can involve a variety of evidence-based therapeutic techniques, depending on the adolescent's unique needs and preferences. Common approaches include cognitive-behavioral therapy (CBT), dialectical behavior therapy (DBT), family therapy, and psychodynamic therapy.

Implementing strategies: Throughout the therapy process, the therapist will teach and guide the teenager in implementing strategies to address their challenges. These may include thought restructuring, emotional regulation techniques, problem-solving skills, or interpersonal effectiveness strategies.

Monitoring progress: The therapist and the teenager will regularly review progress towards their goals and make adjustments as needed. This may involve changing strategies, revisiting goals, or addressing new challenges that arise.

Termination and follow-up: Once the teenager has achieved their goals or made significant progress, the therapy sessions may be concluded. The therapist will often provide follow-up support and resources to help the adolescent maintain their gains and continue their personal growth.
Teen therapy works by providing a safe, supportive environment in which adolescents can explore their feelings, identify their challenges, and develop the skills and strategies they need to navigate their teenage years effectively.
Commonly asked questions teens have about therapy
Couples therapy has undergone significant changes over the past few decades. In the past, many marital counseling approaches had a success rate of less than 50%. With improvements in relationships often being short-lived, this was not very effective. However, with the emergence of new approaches to marriage counseling, such as the Gottman Approach, couples are now achieving much better results. An overall success rate of 98% is documented for those who complete up to date couples therapy programs. As a result of the success of couples therapy and other factors, the divorce rate, which peaked in 1981 in the United States has been steadily decreasing. This demonstrates that couples counseling really does work and can indeed save and strengthen a marriage.
What prevents teen counseling from being effective?
There are several factors that can potentially prevent teen counseling from being effective:
Lack of rapport: Establishing a strong therapeutic relationship is crucial for successful counseling. If the teen and therapist do not develop a trusting and supportive relationship, the teen may be less willing to engage in the therapeutic process, hindering progress.

Insufficient parental support: Parental involvement and support can play a significant role in the success of teen counseling. If parents are not supportive or actively involved in the process, it can create additional challenges for the teen and therapist.

Inadequate therapist expertise: A therapist's skill, experience, and specialization are crucial factors in the effectiveness of counseling. If the therapist is not well-versed in working with teens or addressing specific issues, it may limit the success of the therapy.

Unaddressed underlying issues: Sometimes, teens may have undiagnosed or unaddressed mental health conditions or other underlying issues that can interfere with the effectiveness of therapy. In these cases, it's essential to identify and address these concerns for therapy to be successful.

Lack of motivation or commitment: For therapy to be effective, the teen must be motivated and committed to the process. If they are resistant to change or unwilling to engage in the therapeutic process, progress may be limited.

Inappropriate treatment approach: Different therapeutic approaches may work better for different individuals and issues. If the treatment approach being used is not well-suited to the teen's needs, therapy may be less effective.

Limited access to resources: Financial constraints, lack of transportation, or limited availability of therapists in the area can impact the accessibility and consistency of therapy, potentially reducing its effectiveness.
It's important to address these potential barriers to ensure that teen counseling is as effective as possible. Open communication, a strong therapeutic relationship, and a tailored approach to treatment can help overcome these challenges and promote successful outcomes in teen counseling.
What to expect during sessions with a teen therapist?
During sessions with a teen therapist, you can expect a supportive and safe environment designed to address the unique needs and challenges of adolescence. While the specific approach and structure of the sessions may vary depending on the therapist's style and the issues being addressed, some common aspects of teen therapy sessions include:
Building rapport: Establishing trust and rapport between the therapist and the teen is essential for a successful therapeutic relationship. The therapist will work to create a comfortable atmosphere, encouraging open communication and understanding.

Assessment: The therapist will gather information about the teen's background, family, school, social life, and any presenting concerns or issues. This assessment helps the therapist identify the areas that need attention and develop an appropriate treatment plan.

Goal setting: Together with the teen, the therapist will set goals for therapy. These goals may focus on addressing specific concerns, developing coping strategies, improving communication skills, or enhancing overall well-being.

Therapeutic interventions: The therapist will use evidence-based therapeutic interventions tailored to the teen's needs, such as Cognitive Behavioral Therapy (CBT), Dialectical Behavior Therapy (DBT), or other appropriate approaches. These interventions aim to address the presenting issues, teach coping strategies, and promote personal growth.

Psychoeducation: The therapist may provide information and resources to help the teen better understand their experiences, mental health concerns, and ways to manage them.

Ongoing evaluation and adjustment: Throughout the therapy process, the therapist will continuously evaluate progress and, if necessary, adjust the treatment plan to ensure that it remains relevant and effective.

Involvement of parents or guardians: Depending on the specific situation, the therapist may involve parents or guardians in the therapy process, either through family therapy sessions or by providing guidance and support for helping the teen at home.

Confidentiality: While therapists are typically required to maintain confidentiality, there may be limits to confidentiality when working with minors. The therapist will discuss these limits with both the teen and their parents or guardians to ensure everyone understands the boundaries and expectations.
Overall, the goal of teen therapy is to provide support, guidance, and tools to help adolescents navigate the challenges they face, promote personal growth, and enhance their overall well-being.
Does teen counseling really work?​
Teen counseling can be effective in addressing various emotional, social, and psychological challenges faced by adolescents. Research has shown that therapy, when provided by qualified and experienced mental health professionals, can lead to positive outcomes for teens. The effectiveness of teen counseling depends on several factors, including the therapeutic approach, the therapist's expertise, the adolescent's commitment to the process, and the level of support from family and friends.
Some of the benefits of teen counseling may include:
Improved emotional well-being: Counseling can help teens better understand and manage their emotions, leading to increased self-esteem, reduced anxiety and depression, and overall improved mental health.

Enhanced problem-solving and coping skills: Therapy can teach adolescents valuable skills to cope with stress, navigate challenges, and effectively solve problems in various aspects of their lives.

Improved relationships: Teen counseling can help adolescents develop healthier communication and interpersonal skills, leading to improved relationships with family members, friends, and romantic partners.

Better academic performance: By addressing emotional and psychological challenges, therapy can help teens focus better on their studies and improve their academic performance.

Reduced risk of substance abuse and other risky behaviors: Counseling can provide teens with healthier coping mechanisms and strategies to deal with stress, reducing the likelihood of engaging in risky behaviors or substance abuse.
It's important to note that the success of teen counseling may vary depending on the individual and the specific issues being addressed. Therapy is not a one-size-fits-all solution, and it may take time for teens to see significant progress. However, with the right therapist and a commitment to the therapeutic process, many adolescents can benefit from counseling and experience positive changes in their lives.
How do I get started with teen therapy?
Your first step towards empowering growth and resilience starts here. Contact us today to book a free consultation and embark on a transformative journey tailored to your needs.