Child & Adolescent Counseling & Therapy
Parents have a lot to think about when it comes to their kids. Balancing a family isn't easy, after all. One of the things parents don't often have on their radar, though, is finding a therapist for their child. Should it be?
Children face innumerable stressors. While some children are able to navigate them without issue, many can benefit from counseling. After all, children have far less experience managing life than their adult counterparts. It only makes sense that there are professionals adept at counseling children and helping them grow resilience.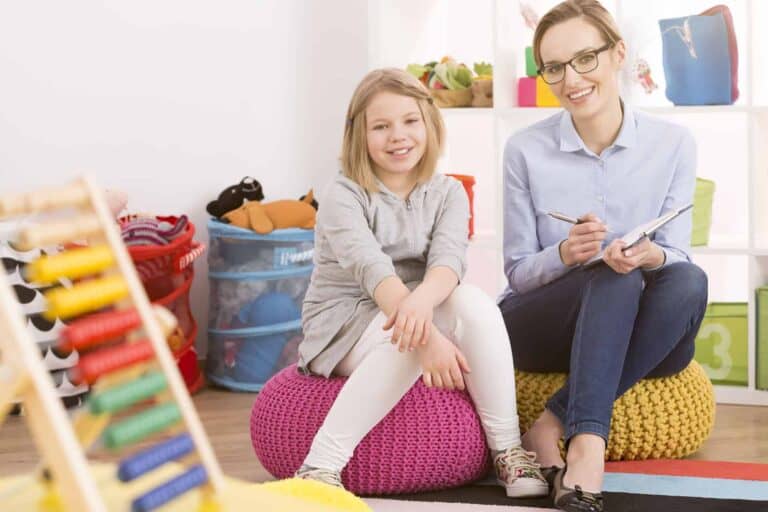 Child Counseling: Issues Addressed
A therapist can help your child with a variety of issues arising from situations they face. Always remember that children have less experience working through complex feelings. Counseling is perfectly normal for children and also helpful.
Children between three and six years old often experience anxiety. Everything is new to them during these years and new is scary. That said, prolonged periods of anxiety and depression for a child can signal a need for counseling. If your child exhibits symptoms of anxiety or depression for two weeks, seek a child therapist for an assessment.
A therapist will help determine if your child's anxieties and sadness are growing pains, or require working through with a professional. Depression and anxiety can look like different things and kids don't always have the words to describe them so keep an eye out for behaviors and patterns that point to a larger problem. Significant mood swings and avoiding social interactions can also be a sign that a child can benefit from counseling.
Some children are more likely to complain about physical symptoms: that pre-school headache or tummy ache could be anxiety! 
Changes at Home? A Child Therapist can Help
Home is of vital importance to children, many of whom spend the first few years of life there. It's the place they know best. It's no wonder that changes at home are one of the main reasons a child may need counseling.
Parents may not know how to talk to their child about changes on the homefront, but a counselor or therapist was. This can be navigating the big issues, like separation or divorce, and the things parents may not realize are affecting their kids. For example, moving is not just stressful on adults! Here are some other common stressors connected to home:
A partner moving in.

Your child may have successfully navigated a divorce, and you dating, but moving in can bring up previous feelings or cause entirely new ones. This is more complicated when there are other children.

Caretaking changes.

It may seem like no big deal that grandparents or other older relatives are moving in, but to a child this can be very stressful.

Older siblings leaving.

In families with age gaps between siblings it can be very difficult for younger children to manage their feelings around older siblings moving out. When it's time for older teens to strike out on their own, pay attention to the younger children in your household. They may benefit from a few sessions with a child therapist.
It's hard for adults to navigate end-of-life. From grappling with mortality to understanding the strange (and varied!) impact of grief, it's one of the hardest parts of life. This is even more complicated for children. While many children can get through a goldfish or hamster dying, pet death can be particularly hard. Keep an eye on children experiencing grief and seek help if they seem to have trouble getting through their feelings.
When Should You Seek a Child Therapist?
It's no secret that kids exhibit inconsistent behaviors. They can be thrilled one moment and in the throes of a tantrum the next. Their interests wax and wane with little to no warning. Changes in mood and behavior that last more than two weeks are a sign to seek a doctor. 
While mood differences are easy to spot, behavior changes can be tricky. Keep an eye on your child's eating and sleeping habits, changes in personal hygiene and social interactions. 
Benefits of Child Therapy
Therapy, especially when it comes to a child, isn't just for major disorders. It provides a safe space for children to learn and grow. Counseling  helps children communicate better and allows them to work with a licensed professional who understands their unique perspective and how changes in life can affect their mood, behavior and happiness. Of course, child therapists can also identify when problems are more significant and may require treatment.
If you notice behavior changes lasting longer than two weeks or are aware of a life change coming up, it's time to see out a child therapist. Schedule an instant appointment for free with Megan Corrieri, Frisco's top rated Therapist to answer any questions you may have.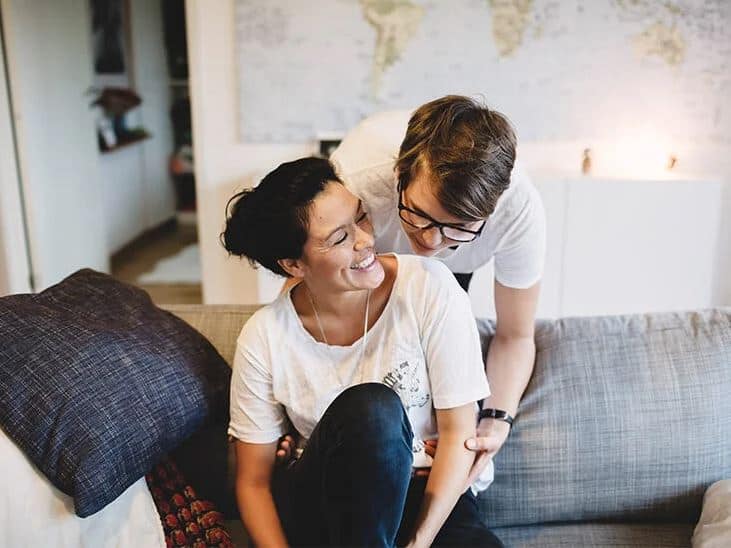 Marriage
Marriage counseling has a 98% success rate for those who complete the program. Learn how to communicate properly and develop a deeper relationship with the help of Megan Corrieri, Frisco's best marriage Therapist.