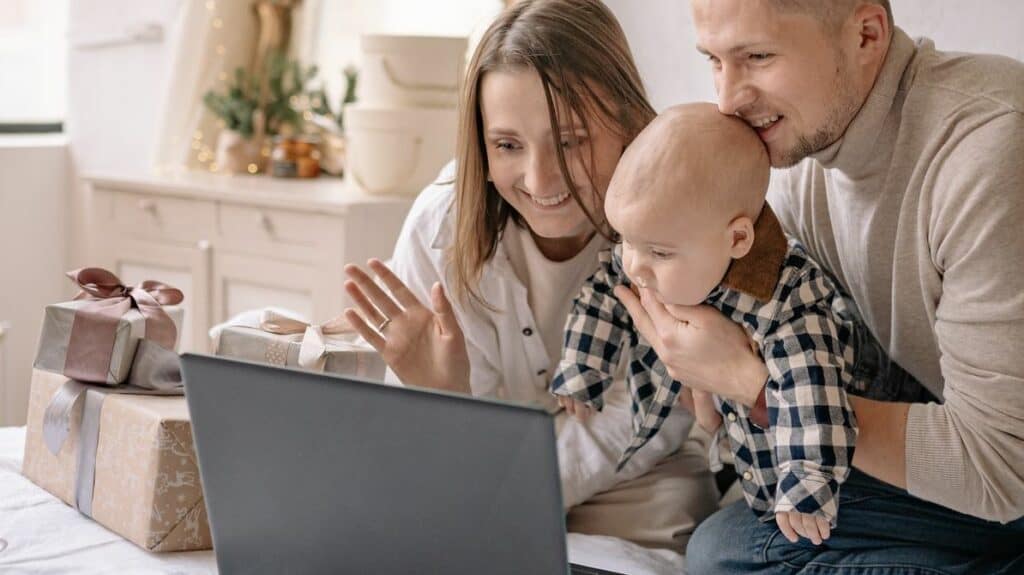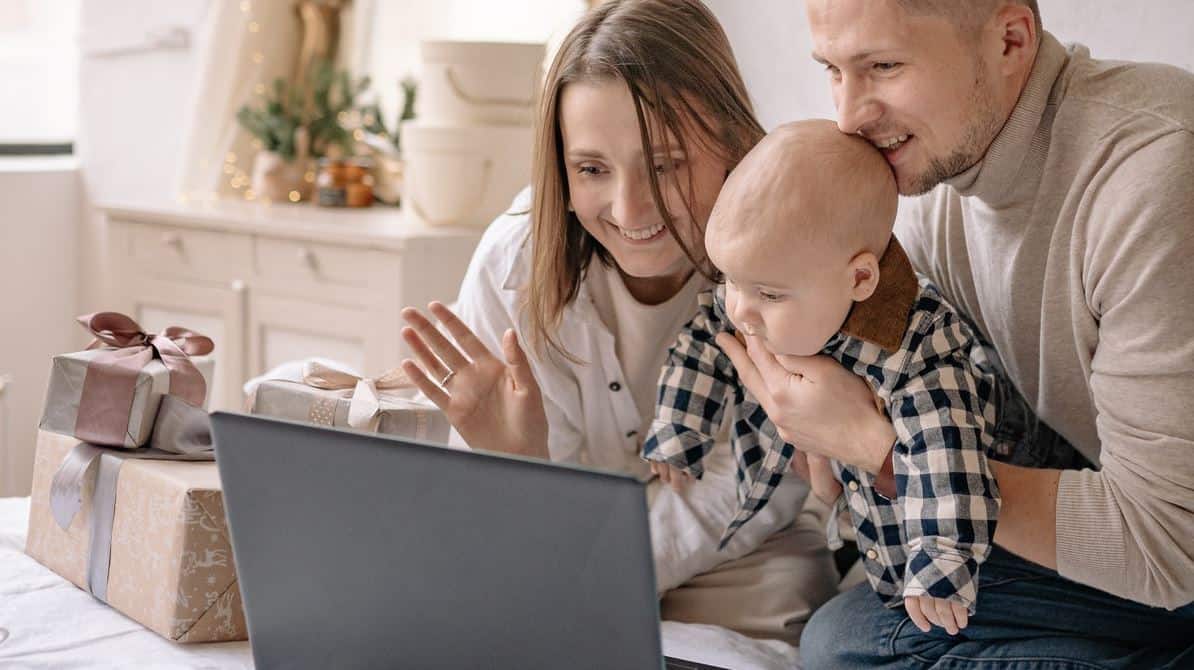 Families are special and unique, no two exactly alike. Especially when we look further into nuclear or extended families. For example, a nuclear family often is 1 or 2 parents and their kids. An extended family includes grandparents, aunts, uncles, and cousins. A biological family is the people you are related to by blood. A foster family is a family that takes care of kids whose parents can't take care of them. And a family of choice is a group of people who choose to be together because they love and support each other—this could be friends or chosen relatives. What all these families have in common is that they provide love, support, and security for their members.
According to the American Psychological Association, family therapy is one of the most powerful tools for helping families work through their difficulties. Whether it's a major life change, a traumatic event, or perhaps just to ensure that communication and relationships remain strong, family therapy can help parents and children build stronger connections and foster understanding within the family unit.
What topics tend to cause tension within families?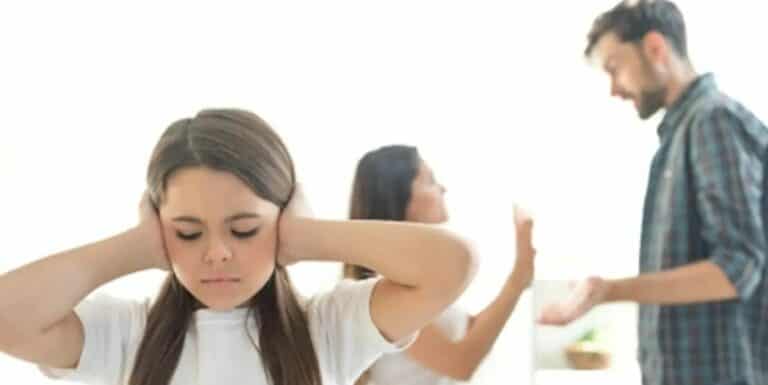 When disagreements between or among family members become increasingly frequent or severe, they can not only disrupt the day-to-day lives of those involved but also lead to symptoms of mental health conditions such as anxiety and depression. While some level of dissent within families is entirely natural and even beneficial in a certain context, when an issue cannot be amicably settled yet persists at intensity it may constitute a family problem requiring attention.
Symptoms that develop into family issues.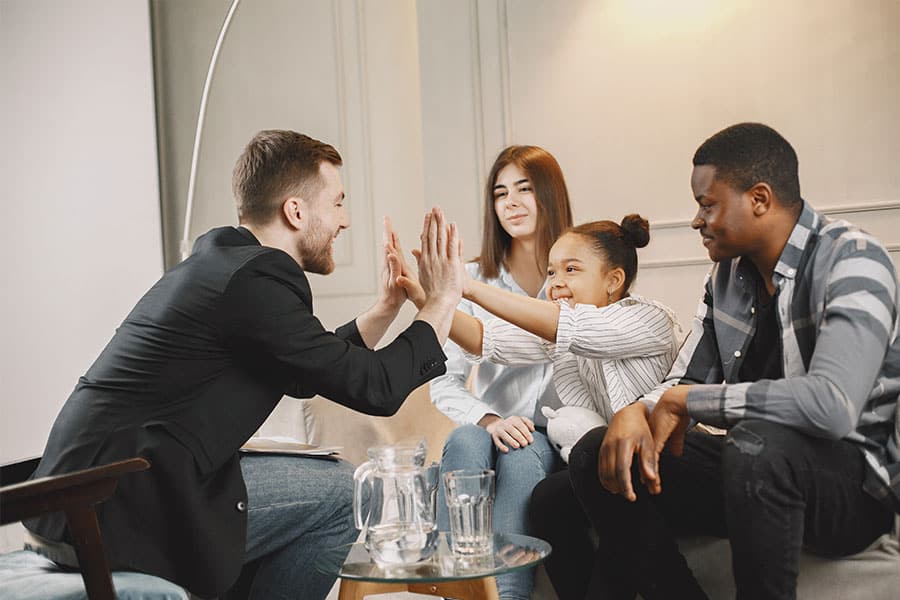 Everyone experiences family issues differently, with a variety of emotional and psychological consequences. Although there are various kinds of responses, the following signs are among the most universal:
Fighting with family: If there are strained relationships with those who matter to you, it is vital that you strive for dialogue and attempt to reconcile. Although this could be uncomfortable or tough in the moment, doing so can potentially address deeper issues that may lead to further distress among other connections. For instance, discord between parents might leave them both feeling emotionally susceptible when interacting with their children or significant others; disagreements about parenting tactics could then interfere with effective communication within the family as a whole.
Worry & Anxiety: If you find yourself consistently overwhelmed with worries about your family, it is likely that over time these anxieties can lead to negative mental health effects. Consequently, it's important to take steps towards addressing and managing such concerns in order to maintain emotional well-being.
To much stress: Trouble sleeping, muscle tension, headaches, and digestive issues are regularly linked to familial concerns like financial worries or unresolved conflicts in the household. These physical symptoms can be indicative of an emotional struggle that is difficult to resolve on your own.
Depression: Unexpressed feelings of tension, discord, or alienation from your family can lead to a sense of sorrow and despair.

Self-Esteem Issues: When you value a relationship, but feel insecure and threatened by it, the resulting self-doubt can be incredibly detrimental to your sense of worth.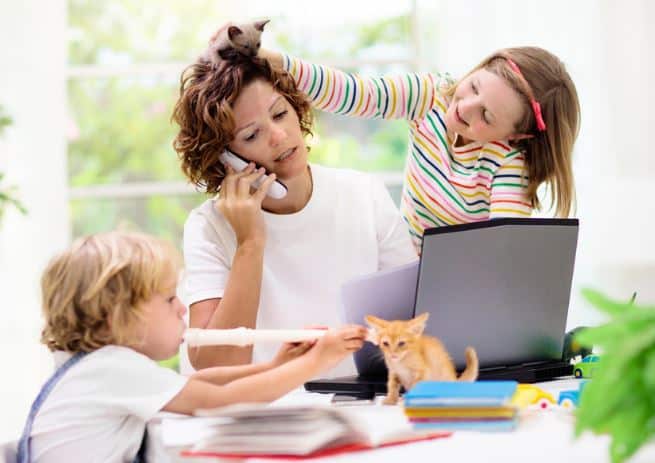 Every family is unique, and therefore every family faces different struggles. Whether it be financial difficulties, communication lacks or parenting issues — families must come together to work out their individual problems in order to find resolution and build a strong foundation of love and support. While family issues come in a wide variety of shapes and sizes, some types are more common than others. A few examples include:
Abuse, arguing and violence

: When people in a family hurt each other emotionally or physically, that is called toxic abuse. It is more dangerous than other kinds of family conflict. If you see this happening, it is important to get help right away for the safety of everyone involved.
Raising children: Our parents have a significant and lasting impact on our early development, so it's no surprise that issues between them and their children are often rooted in strong emotions. These familial struggles can appear not only amongst related family members, but also within foster families and adoptive families alike.

Breakdown of communication

: You feel like the other person is not listening to you. You wonder if they understand you. You have a hard time saying what you want to say. These are all communication problems, which are common in many family relationships.

Stress of managing a family or person

: Taking care of children, helping a family member with an illness, managing money for the family or caring for an elderly parent can all be stressful situations.
Children fighting with each other: Everyone's different relational styles can lead to tenseness between siblings, not to mention competition and comparison. In fact, there are countless factors that may contribute to sibling conflict.
Cultural differences and values such as religion: Families can have established expectations for the lives of their members, particularly when a particular religion or culture is integral to family life. When someone elects to go against these norms, it often results in discord and disagreement among relatives.
Family issues can be resolved.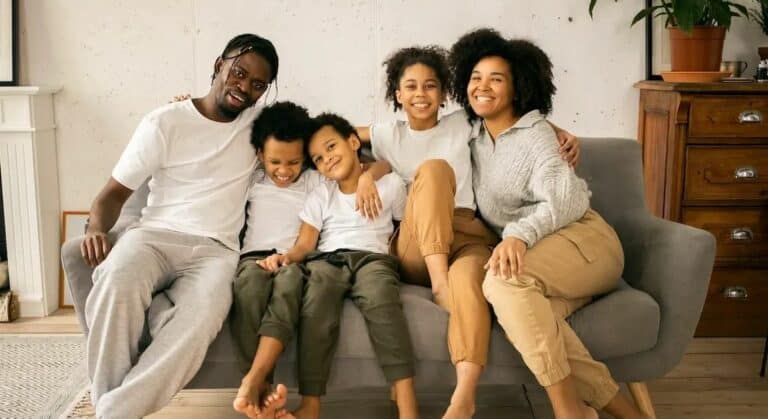 Having difficulty navigating familial relationships? There are different ways to deal with stress, problems, or danger in family relationships. Here are some tips on how to get through tough times.
Readily available resources:
If you are being abused, please reach out to us for help. For immediate assistance, the National Domestic Violence Hotline is always available at 1-800-799-7233 or visit www.TheHotline.org for more resources and assistance. If there's a possibility that a child may be in danger, call the Child help National Child Abuse Hotline (1-800-422-4453). And finally, should you find yourself having thoughts of suicide or needing immediate support, remember that help is only one phone call away with the National Suicide Prevention Hotline at 1 800 273 8255.
Therapy is key:
A therapist can provide valuable professional guidance as well offer individual, couples', or even family sessions. Regardless of the type of therapy chosen, it's important that you find a therapist who is equipped to listen and advise on how best to work towards resolution.
Take notes: 
It can help you to understand your thoughts and feelings about family conflicts or individual problems if you spend a little time each day writing down your reflections, emotions, and concerns. This will also help you to see these issues in the larger context of life.
Being Mindful:
Meditation and mindfulness practices have the power to transform our lives, helping us focus better, reduce stress and anxiety, improve emotional health and clarity of thought. By dedicating even just a few minutes each day to meditating or practicing mindfulness techniques we can experience profound benefits that positively impact every aspect of life.
Keep in touch with loved ones:
When your family is going through a tough time, remember that there are other people in your life who can help. Your friends and loved ones will offer understanding and support. This can help relieve some of the stress from difficult familial ties.
How to seek a therapist for your families issues.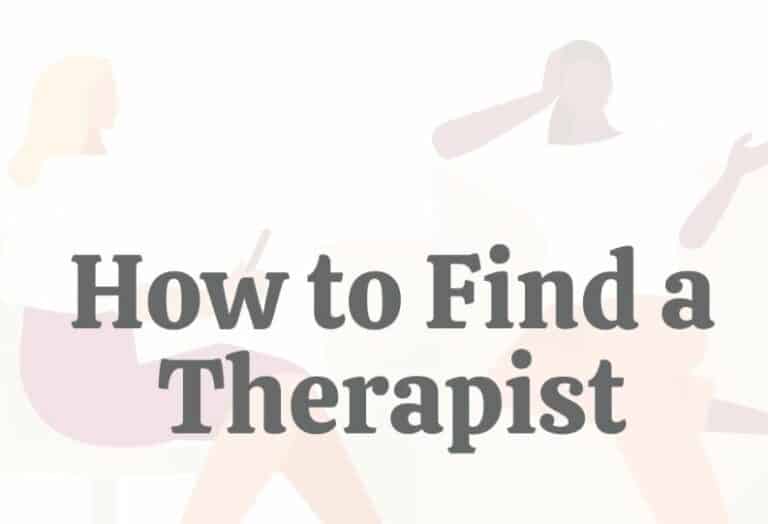 If you're looking for a suitable form of psychotherapy to help address family issues, there are many options at your disposal. Some methods involve single-person sessions, while others may require multiple members from the same household to attend together. To name just a few: Structural Family Therapy; Couples Therapy; Cognitive Behavioral Therapy (CBT); Psychodynamic Therapy; Acceptance and Commitment Therapy (ACT) or Interpersonal Psychotherapy – all can work wonders when it comes relieving tension in the home!
Ask these questions to your decided therapist.
When interviewing potential therapists, consider asking the following questions to get a better understanding of their credentials and experience:
What type of therapy do you specialize in when assisting families with their issues?
Do you have any prior dealings with clients like us? How did you assist them?
How long can we plan on attending sessions for approximately?
Which organizations are associated with your licenses, if any?
What is your educational background as it pertains to this field specifically?
How many years have you been practicing professionally in this area
Make sure you feel comfortable with them.
Personality fit is a sophisticated yet essential factor in your therapy journey's success. Multiple studies have highlighted the importance of this idea, known as "therapeutic alliance". When you have an initial phone call with a potential therapist, assess if it feels like there could be connection; that their approach fits who you are; and whether or not they'll hear and respect what you say. If these boxes can be checked off, then keep moving forward – because finding someone to support your healing process should truly feel special!
Also, before selecting a therapist, think about how the therapist works. Do they spend most of the time listening? Do they seem like they have a plan for each session? What kind of approaches do they use? You should think about which style will work best for you!
Consider how else this will work for you and your family.
Before scheduling an appointment, it is essential to ask yourself honestly: Is therapy the right decision for me? If you answer yes, then rest assured that your journey towards healing and growth has already begun.
The cost of therapy depends on the therapists location, degree, certification and experience. The higher the therapist costs, generally the better quality therapy you will receive. Think about it this way, would you race a motorcycle wearing a $2 helmet? Chances are a highly qualified therapist will save you money in the long run with a quicker more efficient and effective healing process.
Make sure you and your family can commit to the therapy sessions and exercises required. If you aren't willing to put in the work along side of the therapist or counselor. Chances are family therapy is not right for you.
Through our family counseling sessions, you will learn invaluable insights into your relationships – from identifying patterns of behavior that are unhealthy or unproductive, to understanding each other's needs and feelings more deeply. You don't have to go it alone anymore; we are here for you! 
Take the first step toward healing today. Contact us at NorthStar Counseling & Therapy now and let's get started on creating a happier home life together.
Free Family Therapy Consultation
Looking for a family therapist that understands how to help? Click below to schedule your 15 minute consultation for free.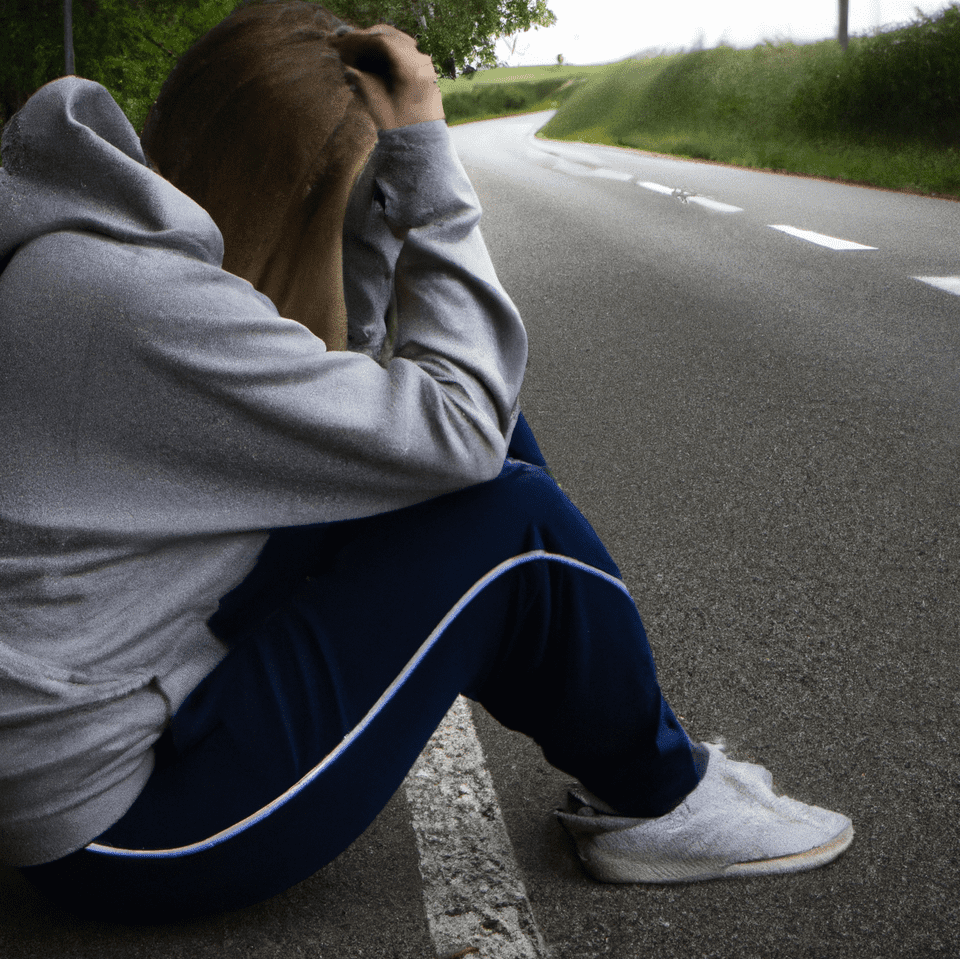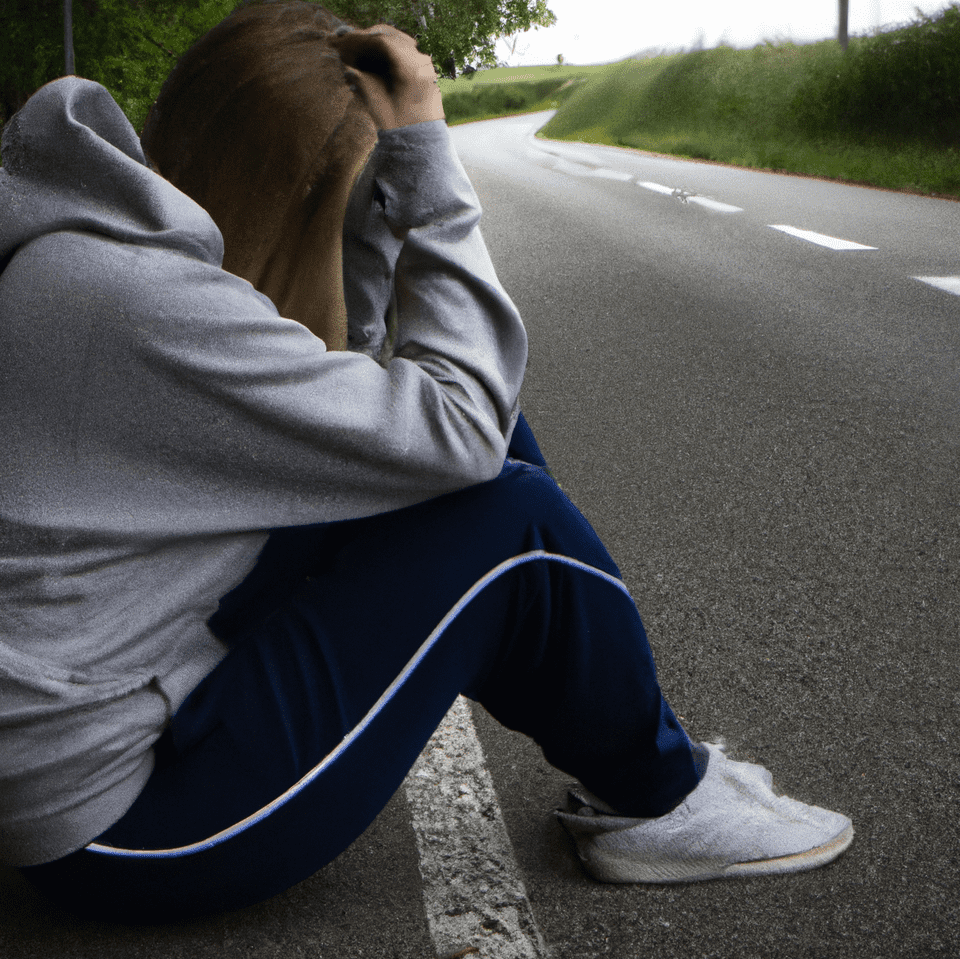 therapy
Emotional abuse can be just as damaging as physical abuse, and can often go unrecognized. It can take many forms, including manipulation, gaslighting, and isolation, and can have long-term effects on a person's mental health and well-being.